FAQs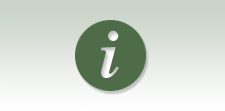 From the webmaster:
One of Dr. Kreeft's favorite activities is the Q&A sessions following lectures. However, because of the large volume of online traffic, he has elected not to take questions (or even comments) from this site—he simply can't keep up with it.
1. Can Dr. Kreeft speak at my group?
You may be put in touch with Dr. Kreeft via the Speaking Request page.
2. Can I distribute the writings and audio on this site?
If the source is listed, please contact the publisher; otherwise copies are free if the site link is prominent http://www.peterkreeft.com
3. Can I translate his materials into my language?
Please check with the publisher; but note that free translators like Google Language Tool

are available. Though sometimes rough, they're quick.
4. My question is very important—can you pass it along?
It's just not feasible for him—otherwise there'd be no future Kreeft books! You can try via snail mail at Boston College. (Please request the address from BC. Sorry about this inconvenience—he prefers traditional communication.)
5. How did you come to meet Dr. Kreeft and do his website?
At a charismatic conference in Northern Virginia in 2000. (Dr. Kreeft had his "Baptism in the Holy Spirit" around 1972.)
His advice to explore the charismatic dimension of Christianity is my vote for the best practical, hands-on experience of "two-way" relational prayer.

"I can reach your depths when you enter in to My presence in holy surrender. Your depths of your spirit know far more in time of praise than hours of pondering and questioning. Your most profound insight is most often the product, or byproduct, of the deepest times of prayer.
Once your mind grasps what the spirit is telling it, now you have true direction. It never works in reverse—mind first speaking to spirit. The mind is too finite to probe the deeper things of God.
So, again, I say, lead in with your spirit and connect with My Holy Spirit. I will show you truth."

For more, visit:
charismatic.peterkreeft.com